Wind tunnel solo sessions (Evesham)
£745 per rider/2hrs tunnel time
Typical savings 20-45w (18-25 data collection runs)
Wind tunnel paired sessions (Evesham)
£595 per rider/1.5hrs tunnel time
Typical savings 15-35w (15-20 data collection runs)
Wind tunnel sessions take place at the Boardman Performance centre in Evesham and last 2hrs (solo) or 1.5hrs (paired). Longer sessions are available on request, please get in touch in advance using the contact form if you are interested in extra tunnel time on test day.
Our experience of over 850 riders tested ensures that your aero position will be fast and rideable in the real world.
The wind tunnel is a complement to our indoor and outdoor track sessions, allowing us to make small mechanical changes with or without the rider, as well as higher airspeeds for certain situations (eg. track cycling).
Road, time trial and track bicycles can all be tested in the wind tunnel. Please note that tandems/handcycles should book a velodrome session for aero analysis.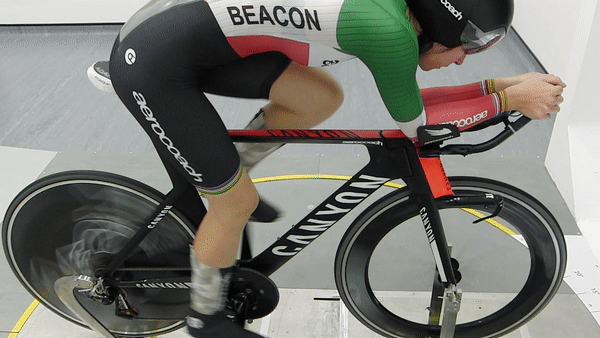 Are you a manufacturer or have commercial need for wind tunnel testing?

Wind tunnel testing can also be used for manufacturers and commercial testing. Please let us know if you would be interested in a commercial session using the contact form below: