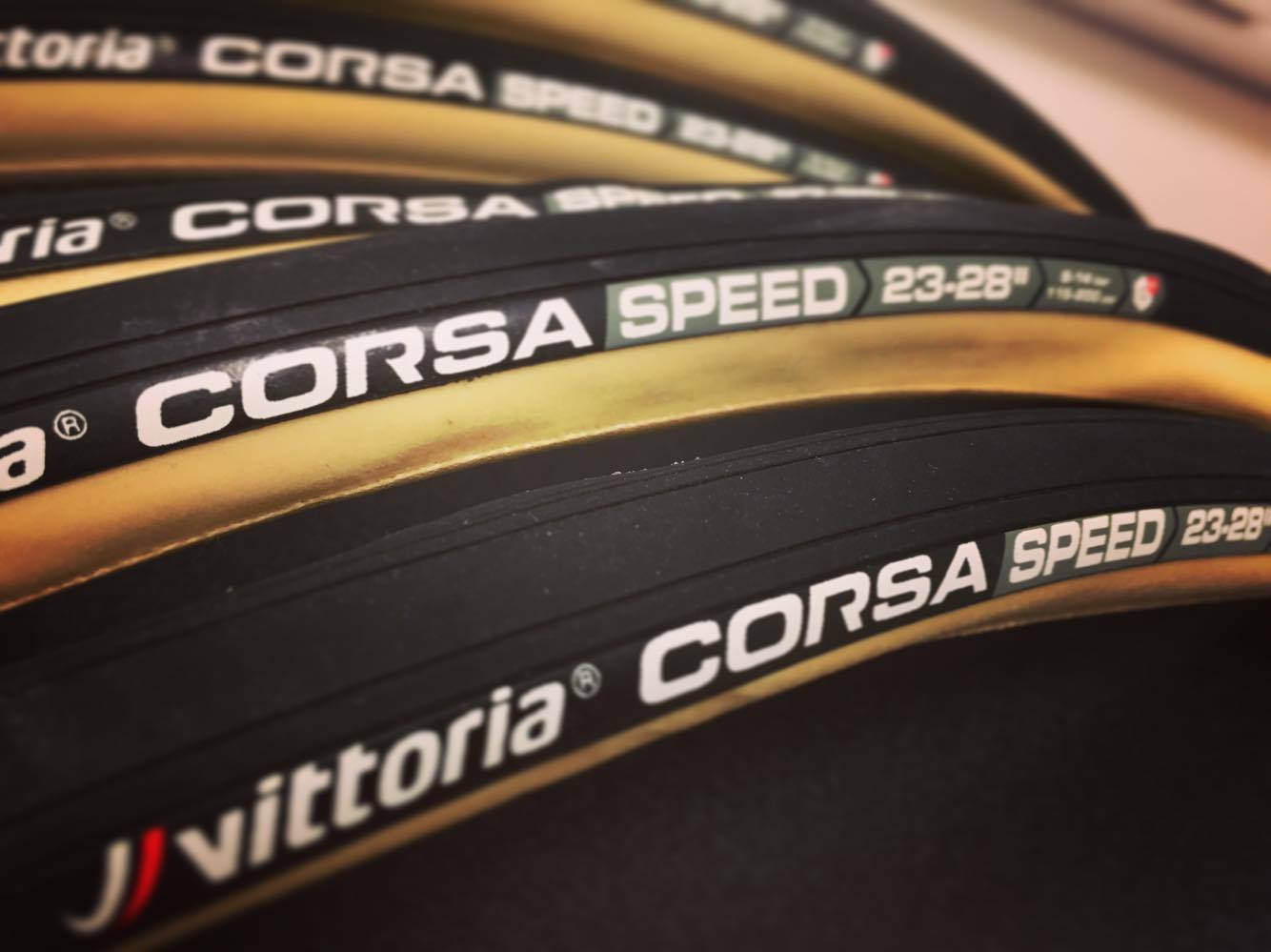 Vittoria Corsa Speed / Pista Speed tyres & tubes
£125.00 incl. tax*
The Corsa Speed is the top of the range tyre from Vittoria. Ultra low rolling resistance and good puncture proof tread makes it perfect for TTs or Triathlons. Available in 23mm and para sidewall (tubular) or anthracite sidewall (clincher).

Buy a twinpack of tyres including valve extensions (and latex inner tubes for clinchers) for the complete wheel package!
Pista Speed track tubular tyres also available with para sidewall
GRAPHENE
Graphene is an extremely thin transparent sheet of pure carbon. It has high mechanical resistance: approximately 200 times stronger than steel! Vittoria uses Directa Plus Graphene called G+, which is 2 to 8 atoms thin. The use of Graphene helps improve rolling resistance and durability.
TUBELESS
The Vittoria Corsa Speed clincher tyre is Open TLR (tubeless ready) with the addition of a stronger bead material. For optimal safety, this construction is designed to withstand 18 bar of pressure on a standard alloy tubeless rim. For the lowest rolling resistance AeroCoach recommends using latex inner tubes with the Corsa Speed Open TLR.
SPECIFICATIONS
Tubular tyre size: 23mm
Clincher tyre size: 23mm
Latex inner tube size: 19-24mm
ZEFAL TUBELESS KIT
Recommended for use with AEOX Wheels
Contents of Kit:
125ml of sealant (enough to fit 2 tyres)
2 x Presta tubeless valves
* Based on residence in United Kingdom. Tax rates for other countries will be calculated at the checkout. Price exclusive of tax: £104.17.