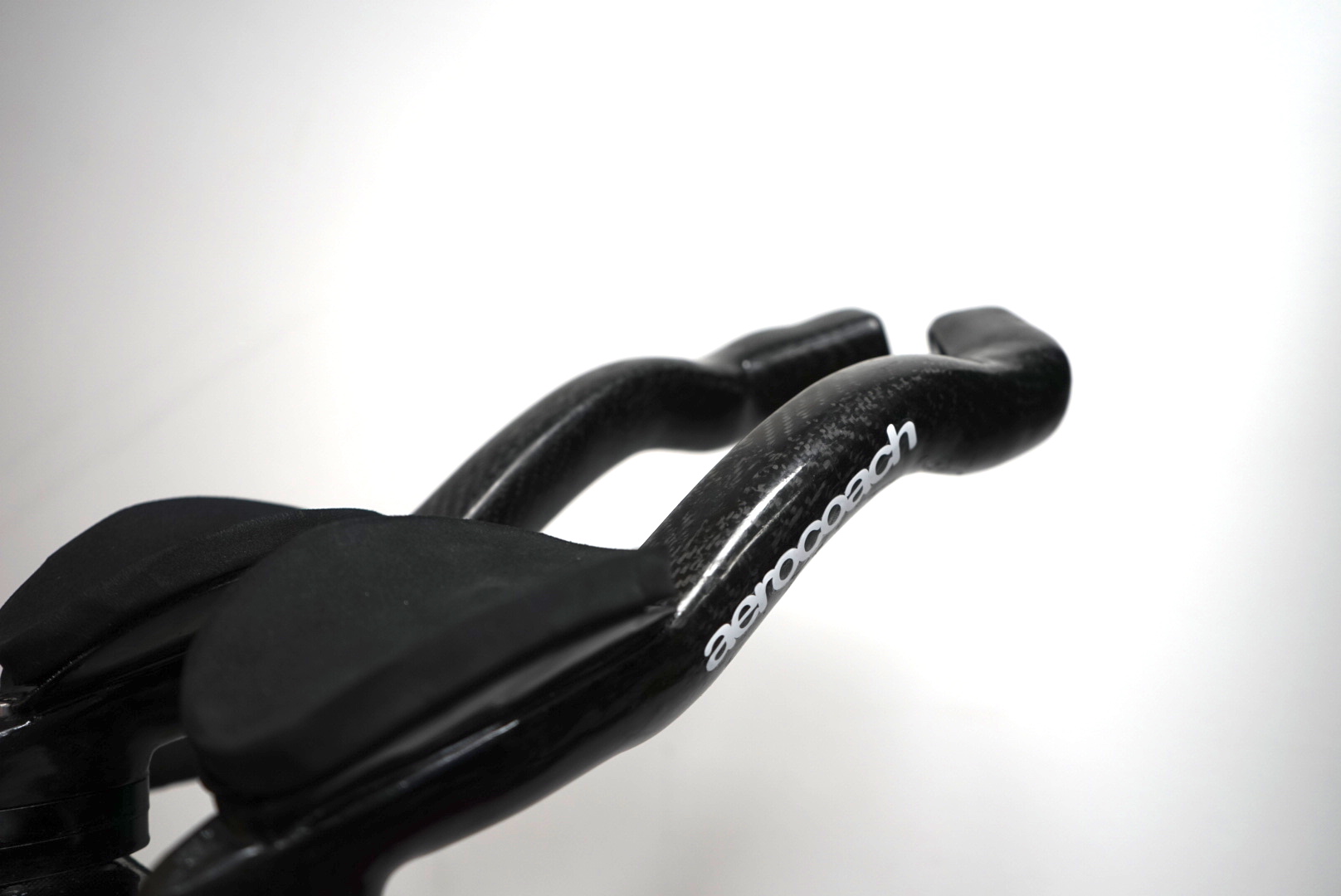 AeroCoach Vantaggio™ extensions for Bolide
£1,800.00 incl. tax*
Discipline
Shifter type
Computer mount


PLEASE NOTE - 10 WEEK LEAD TIME ON VANTAGGIO™ CUSTOM EXTENSIONS



STABILITY/COMFORT/BIOMECHANICS
The AeroCoach Vantaggio™ extensions for Bolide are a full custom option that are only compatible with the Pinarello Bolide/Bolide TT/Bolide HR. Handmade in carbon fibre, the UCI option conforms to UCI regulations and have integrated cabling for road TT shifters (either Shimano Di2 climbing switch or SRAM eTap blips).

Vantaggio™ extensions are custom made to fit you, with length adjustment and angle adjustment, as well as hand grip shape. Arm rests are integrated and can be selected from either low cup shape or Align Wing carbon (high side) shape.

Please get in touch to discuss your specifics and requirements - once your order has been placed a member of the manufacturing team will guide you through the order process and ensure that they give you the perfect fit.


UCI LEGALITY
Vantaggio™ UCI legal extensions can be made for both track and road, conforming to the UCI 1.3.023 aerobar regulations. Please note that Vantaggio™ extensions are not adjustable for reach once manufactured, so you must ensure that the 75cm/80cm extension reach rule will be respected given the dimensions supplied.


SPECIFICATIONS
Material: Carbon fibre
Aerobar compatibility: Pinarello Bolide/Bolide TT/Bolide HR
Shifter compatibility: Shimano Di2 climbing switch / SRAM eTap Blips
Weight (pair): approx 450g




* Based on residence in United Kingdom. Tax rates for other countries will be calculated at the checkout. Price exclusive of tax: £1,500.00.