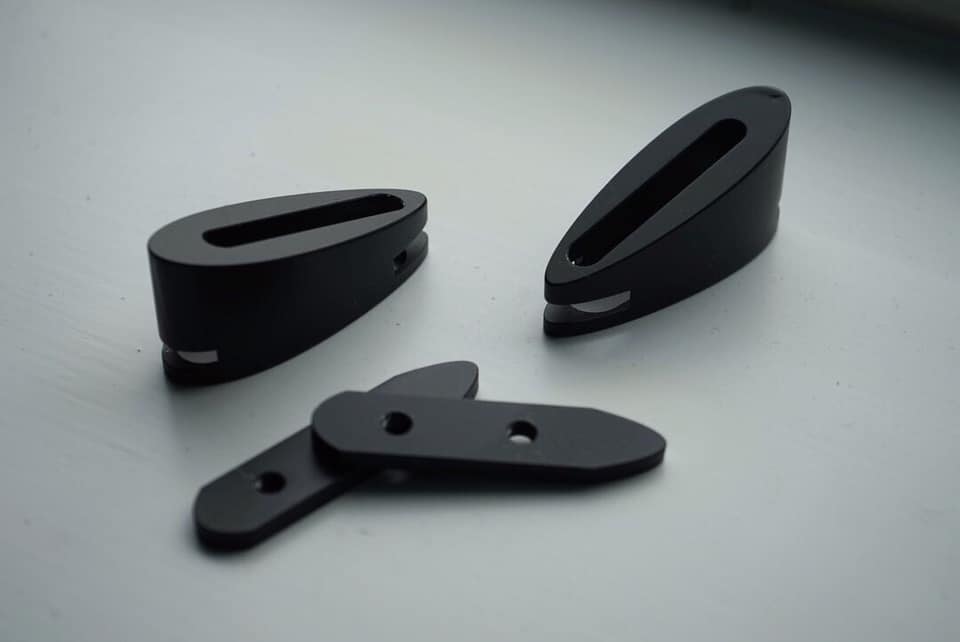 AeroCoach tilt block adapter for aerobars
£115.00 incl. tax*
Bar type
Tilt block
Extra bolt pack
PLEASE NOTE - DISPATCH DATE MID OCTOBER
AeroCoach tilt block adapters are CNC machined devices to increase the angle of BOTH the arm rests and aerobar extensions. They also function as a converter to allow the use of different extension clamp systems (for example to use 3T extension clamps on a pair of Pro Missile Evo handlebars), as well as providing reach adjustment. The tilt block adapters give a 15deg angle to ensure UCI compliance.
Matched 3D printed basebar spacers and CNC threaded bar are included and compatible aerobars are shown on the drop down list. If your aerobar is not listed, please contact us
HERE
and we can keep you updated on future compatibility.
INSTALLATION
1. To install the tilt block adapters, the current extension clamps should be removed and then attached to the tilt block using the threadlocked bolts included (5.5Nm). Reach can be adjusted at this stage by moving the extension clamps forwards or backwards along the top edge of the tilt block.
2. The threaded bar should then be pushed into place from the rear of the tilt block, and the basebar matched spacer placed on the underside of the tilt block.
3. The whole assembly is then positioned on the base bar, and manufacturers torque settings should be use to secure the assembly to the base bar using bolts included.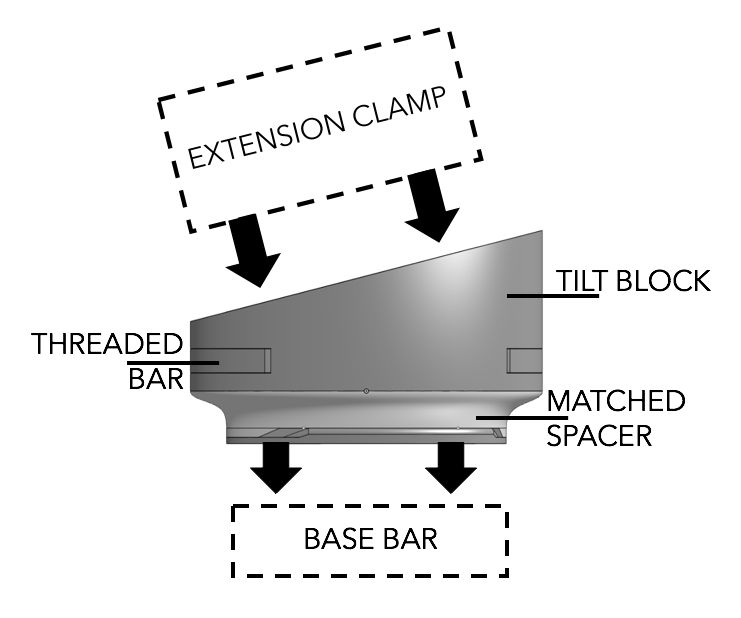 WHAT'S INCLUDED
1x pair of tilt block adapters
1x pair of matched base bar converters
1x pair of threaded slider blocks
2x pairs of extension clamp bolts
2x pairs of base bar assembly bolts
The bolts included allow for the assembly to be mounted with minimum base bar stack. If you require longer bolts for higher stack these can be purchased (in multiples of 4 - enough for a full set of two bolts each side) from the drop down list.
The ADR/PDQ/Generic option should be chosen for bars such as those in the picture below: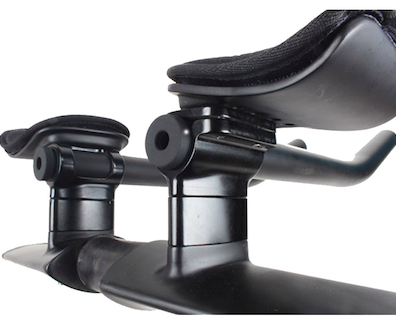 * Based on residence in United Kingdom. Tax rates for other countries will be calculated at the checkout. Price exclusive of tax: £95.83.