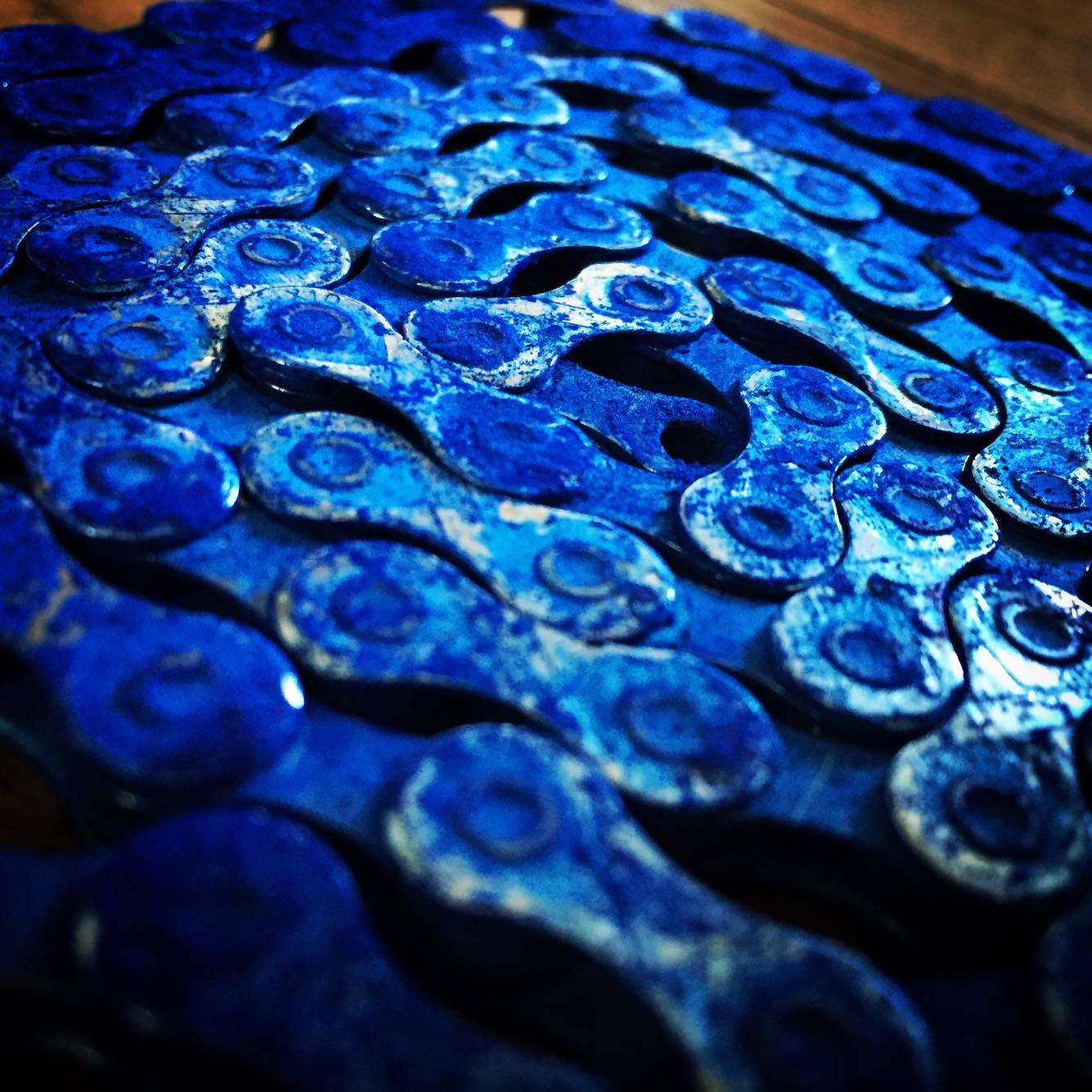 AeroCoach drivetrain Accelerate range (CustomBlue™)
£65.00 incl. tax*
Only 2 remaining
All chains come with quick links for easy removal/installation.
AeroCoach Accelerate improves the efficiency of your drivetrain using a proprietary surface treatment for both chains and cassettes. After extensive testing and retesting we have established a new benchmark for chain efficiency with CustomBlue™. The protected CustomBlue™ process reduces drivetrain friction and allows more of your power to be applied to the rear wheel and drive the bike forwards. A typical drivetrain will have losses of ~3%: with CustomBlue™you will see savings of nearly 5w compared with a brand new chain and 1-3w over other lubrication options.
Accelerate chains are available for Dura Ace 11 speed drivetrains as well as 1/8" for track use. All Accelerate chains come complete with quick links at no extra cost. Cassettes come in 11-28 or 11-25 sizes. PVC gloves are included in every pack to help keep your hands clean!
Efficiency savings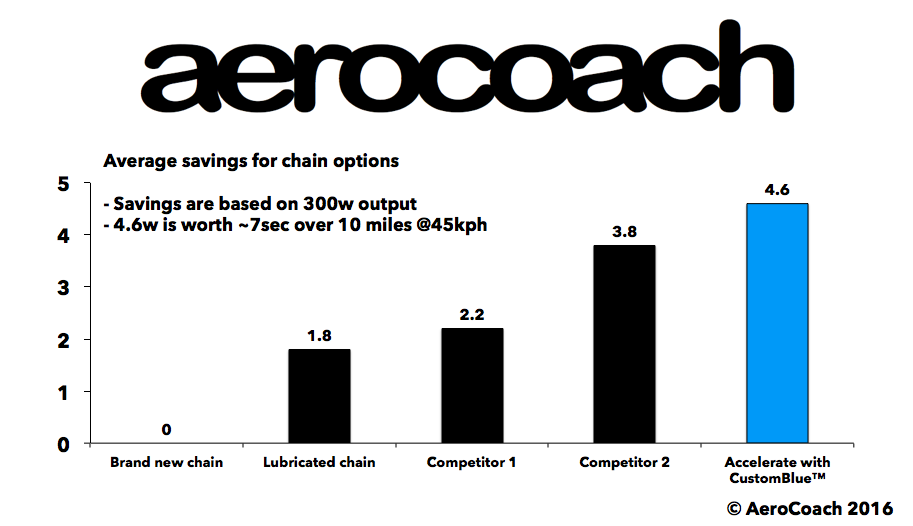 Optimal performance range
Optimal CustomBlue™ chain performance lasts for ~350km under normal outdoor wear, ~250km in constant rain or ~450km on the track. Accelerate cassettes should be used for race day only and will improve shifting performance and efficiency for up to 250km.
CustomBlue™ treatment
We also offer a treatment service where you can send a new chain in and we will apply CustomBlue™and post it back to you. Simply purchase an application from the drop down list, post your chain to the address on the Contact page and include your details with the chain for us to post back. Please allow at least 10 days for a custom chain application.
* Based on residence in United Kingdom. Tax rates for other countries will be calculated at the checkout. Price exclusive of tax: £54.17.