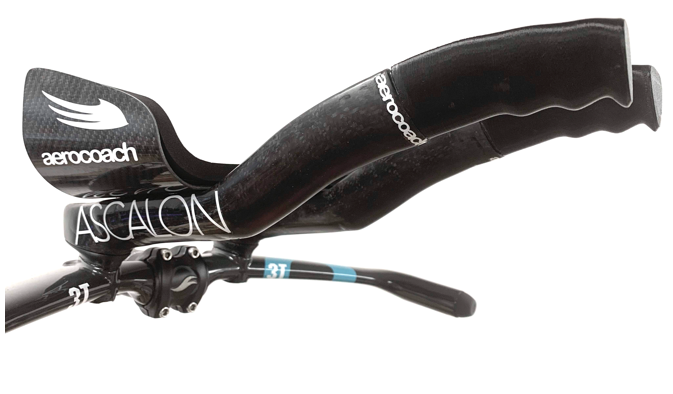 AeroCoach Ascalon aerobar extensions
£395.00 incl. tax*
Aerobar model
Shifter type
PLEASE NOTE - ASCALON EXTENSIONS SHIPPING APRIL



FULL CARBON INTEGRATION
AeroCoach Ascalon aerobar extensions are ergonomically designed, aerodynamic, and provide a integrated adaptable solution for a range of aerobar models.
The 3D printed end gripper is shaped to allow you to stay locked into the aero position. There is an internal channel for cable entry and Ascalons are compatible with all mechanical shifters and electronic shifters (such as Di2 or SRAM eTap). Ascalons are fully internally routed and no drilling for cables is required. Track grippers with no holes for shifters are also available.
ALIGN WING ARM RESTS
Each pair of Ascalon extensions comes with a set of Align Wing carbon arm rests, allowing you to fine tune your comfort and stay secure in the aero position with a large range of adjustability, both fore/aft as well as width.
---



CUSTOMISED LENGTH
Select from different reach options, using the diagram below as a guide. Please make a note at checkout as to your required length (300, 310, 320, 330, 340 or 350mm measured from the rearward bolt of the extension mount to the tip of the extension (not including shifters). Length is non adjustable once ordered.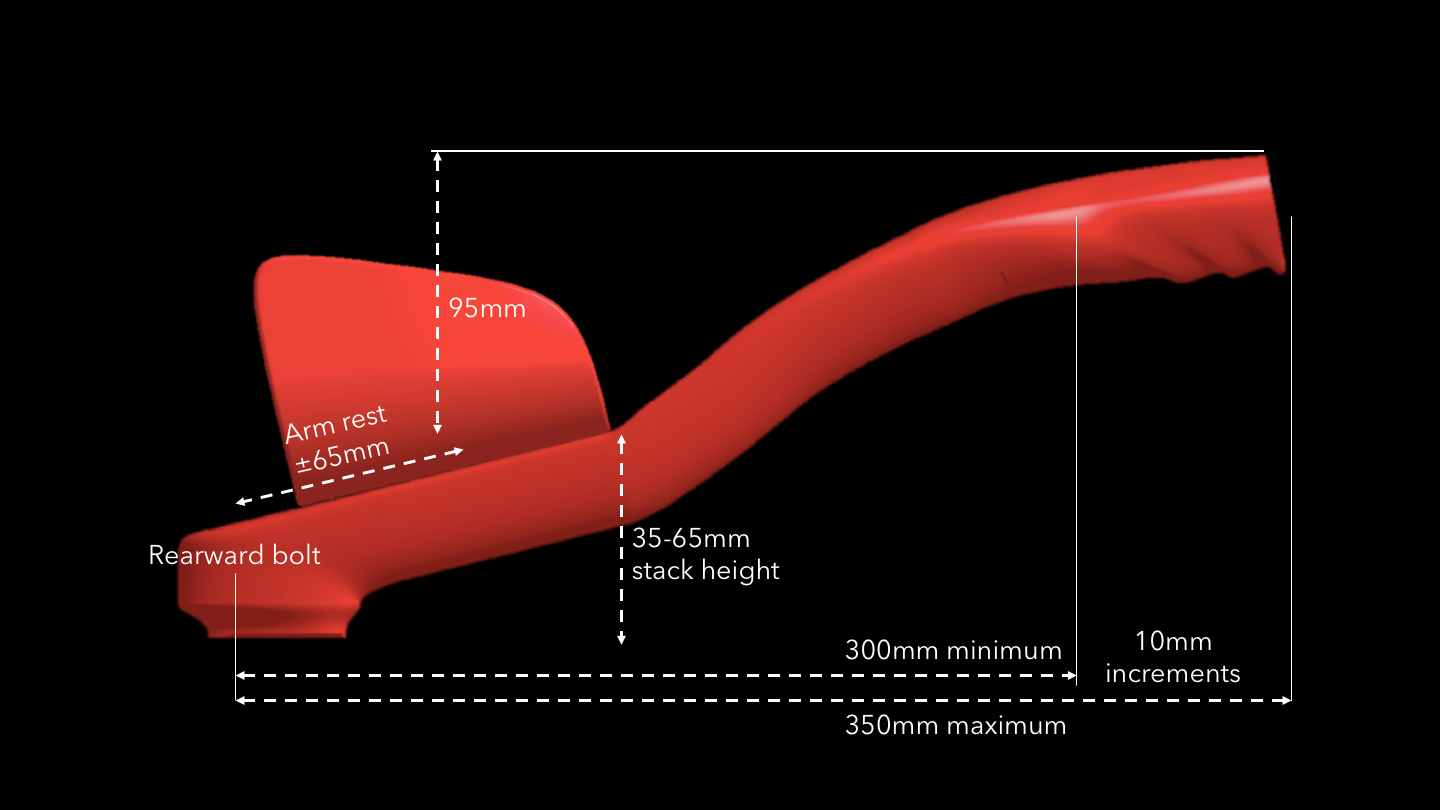 ---
UCI LEGALITY GUARANTEED
Never fail the UCI 1.3.023 10cm vertical regulation ever again! Relevant only for races held under UCI regulations (not triathlons or races run under UK CTT regulations) Ascalons are specifically designed to ensure that you cannot fail the 10cm height rule with the arm rest in the forwards position when using electronic gearing/track. Please note that the 75cm/80cm extension reach rule must still be adhered to.
EXTRA 5 DEGREES OF TILT
Every pair of Ascalons also comes with a 5deg tilt adapter to increase the tilt beyond UCI limitations (for triathlon or UK CTT time trial regulations) if preferred. This raises the tip of the extension by an extra 30mm vertically (160mm from underside of basebar matched spacer to highest point of gripper up to a maximum of 190mm) using a 300mm gripper.
WHAT'S INCLUDED

1x pair of Ascalon carbon extensions with installed 3D printed grippers
1x pair of Align Wing carbon arm rests including foam padding
1x pair of matched spacers (basebar specific)
1x pair of 10deg tilt spacers (basebar specific)
1x pair of bolt bars (basebar specific)
1x bolt kit for arm rests
1x bolt kit for basebar
* Based on residence in United Kingdom. Tax rates for other countries will be calculated at the checkout. Price exclusive of tax: £329.17.