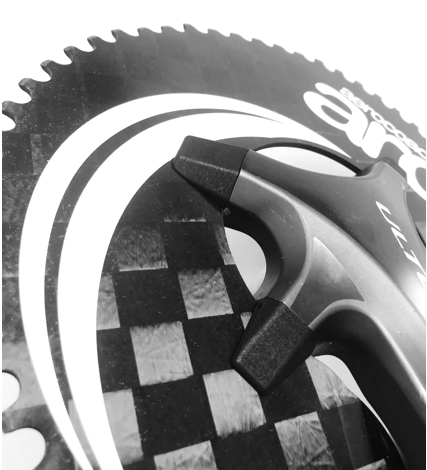 AeroCoach ARC chainring bolt covers
£22.50 incl. tax*
AeroCoach ARC chainring bolt covers for Shimano cranks are designed to improve the transition from crankarm to chainring face. Using a push fit system they are easily fitted, secure and a great upgrade for your ARC chainring!
INSTALLATION
Please ensure that your cranks are compatible with the ARC bolt covers (Shimano 6800, 8000, 9000 or 9100). ARC bolt covers are designed to work with ARC 1x and Dual chainrings only. Mount your standard chainring bolts (5mm hex bolt) as normal and press the bolt covers into place by hand - the covers are specific to each location on the crankarm and will not snap into place if an incorrect cover is used.
REMOVAL
To remove your ARC bolt covers, use a 2mm Allen key in the small recess on the side of each cover to carefully lift it away from the chainring.
* Based on residence in United Kingdom. Tax rates for other countries will be calculated at the checkout. Price exclusive of tax: £18.75.