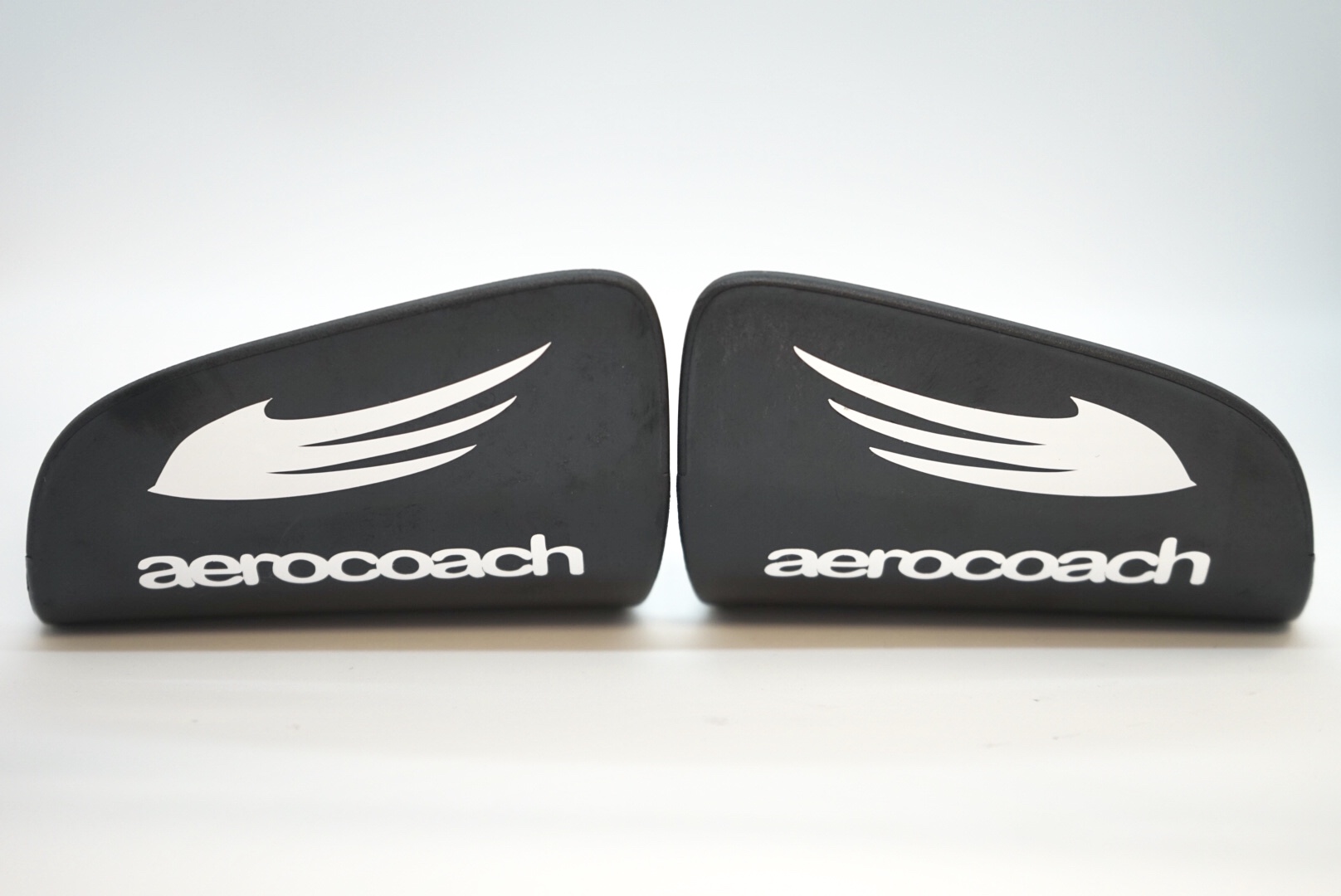 AeroCoach Align Wing arm rests
£ 65.00 incl. tax*
ALIGN WING
Align Wing builds on the hugely popular Align but giving a higher 70mm outer edge and tapered angle towards the end of the aerobar extension. Black in colour and made from fibre reinforced Polyphenylene sulfide, with our multi adjustable Align bolt pattern.
STABILITY/COMFORT/BIOMECHANICS
High outer edges help reduce unwanted movement, and removable 8mm Neoprene® foam allows for a comfortable support for your arms. Align Wing has 70mm high sides and a 90mm long base section. The slotted 5.5mm bolt holes are compatible with all makes of aerobar, and give angular adjustment, a large range of fore/aft adjustment as well as side/side movement. Steel washers are included in the pack for use with flat head bolts. Also included are 16mm flat head bolts.

FITTING INSTRUCTIONS

Simply remove your current aerobar arm rests and replace with Align Wing.
If using a wide configuration (ie the inside edge bolt holes) then you MUST use the included bracing plates.
We recommend using the included washers and flat head bolts but please check your current bolt length. Two different bolt lengths are included in each pack to help!
Please refer to your aerobar manufacturer's recommend torque settings during installation - longer/shorter bolts may be required if your current armrests are less/more than 5mm thick. On USE Tula aerobars Align can be rested either on the base bar wing or front extension cylinder, covered by a small piece of electrical tape. For Trek SpeedConcept, Pro aluminium bars and Scott Plasma 5 aerobars one bolt can be used.
DIMENSIONS (UCI LEGAL)

Height: 70mm
Length: 90mm
Width: 100mm
Base thickness: 5mm
Bolt hole diameter: 5.5mm
Bolt compatibility: universal
Aerobar compatibility: universal
Foam: Neoprene® 8mm
* Based on residence in United Kingdom. Tax rates for other countries will be calculated at the checkout. Price exclusive of tax: £ 54.17.