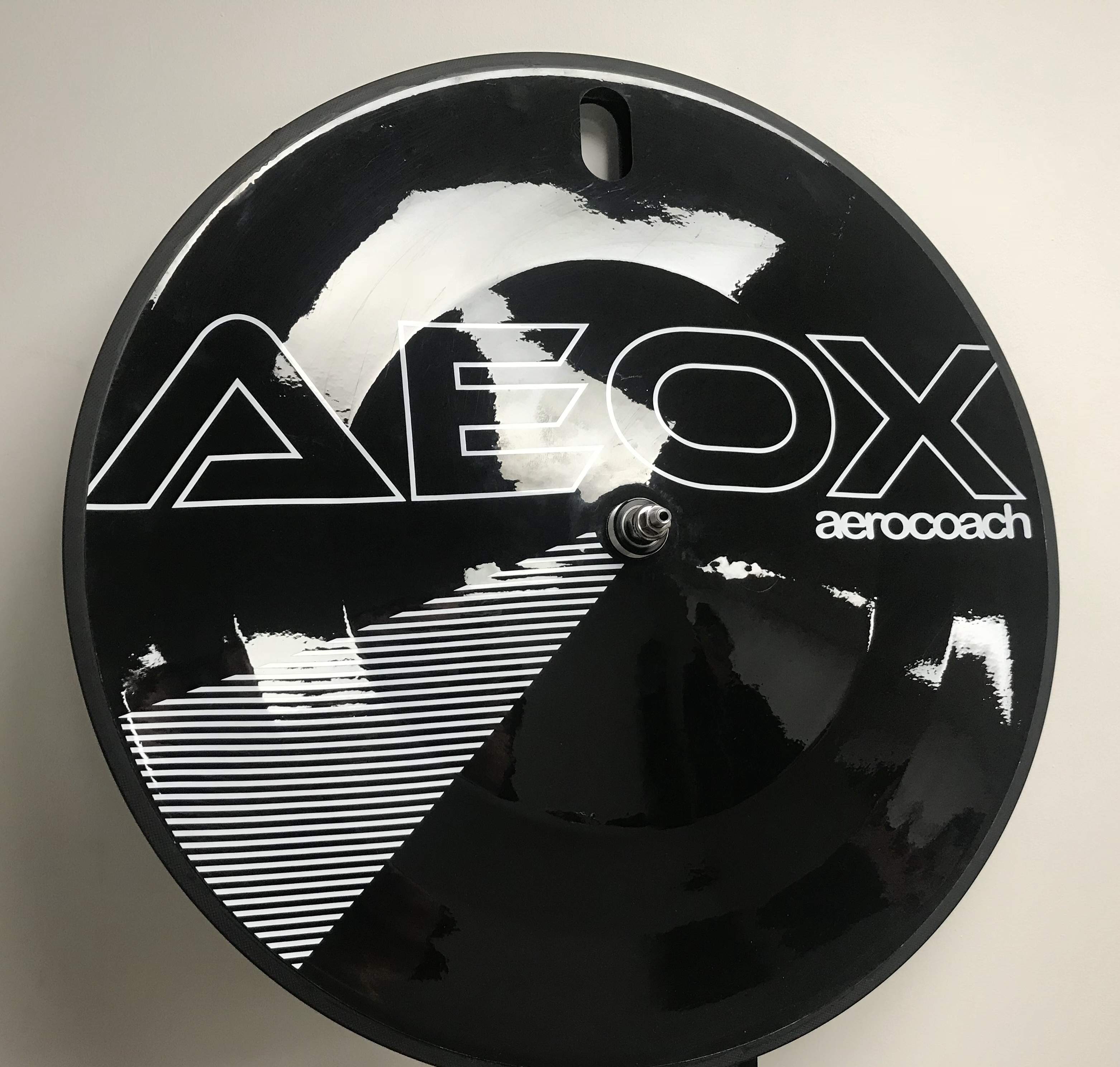 AeroCoach AEOX™ Prima Pista track disc wheels
£ 495.00 incl. tax*
Option
Tyre upgrade
Accessories
PLEASE NOTE - DELIVERY 3-4 WEEKS


The AEOX™ Prima Pista track disc is a super fast, light weight and low cost tubular disc wheel for indoor speed!
The AeroCoach AEOX™ Prima Pista disc provides exceptional aerodynamics and performance in an affordable and lightweight solution. Our advances in polymer technology and manufacturing have helped reduce cost for no impact to performance. With excellent lateral stiffness, it is built with high impact polystyrene polymer sides, with a custom hub and 20 (front) and 24 (rear) internal spokes on high flange stiff hubs.
DATA
The graph below shows the speed of the AEOX™ Prima Pista disc against other aerodynamic front wheel options.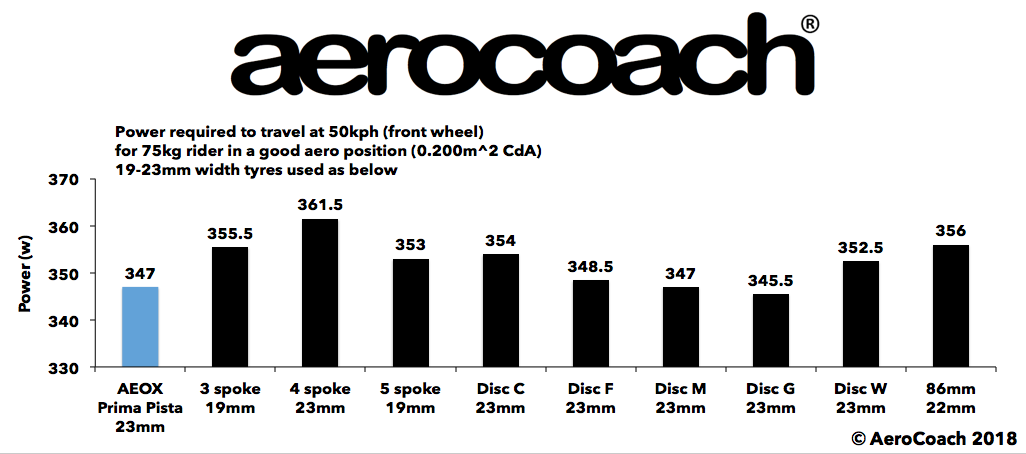 INSTALLATION
The AEOX™ Prima Pista disc is tubular for indoor use only. Please ask your local bike shop for tubular fitting assistance if required and ensure that your tyres are fitted securely before use. When screwing on the rear sprocket please ensure that all threads are engaged -
it is normal for the sprocket to press on the shell slightly during installation as the shell is designed for maximum width at the hub.
We recommend using Dura Ace sprockets.
SPECIFICATION
Weight: 1150g±15g (front) 1250g±15g (rear)
Shell material: High Impact Polystyrene Polymer (HIPS)
Rim width: 23mm
Recommended nominal tyre width: 23mm
Weight limit: 100kg
Usage: indoor
* Based on residence in United Kingdom. Tax rates for other countries will be calculated at the checkout. Price exclusive of tax: £ 412.50.